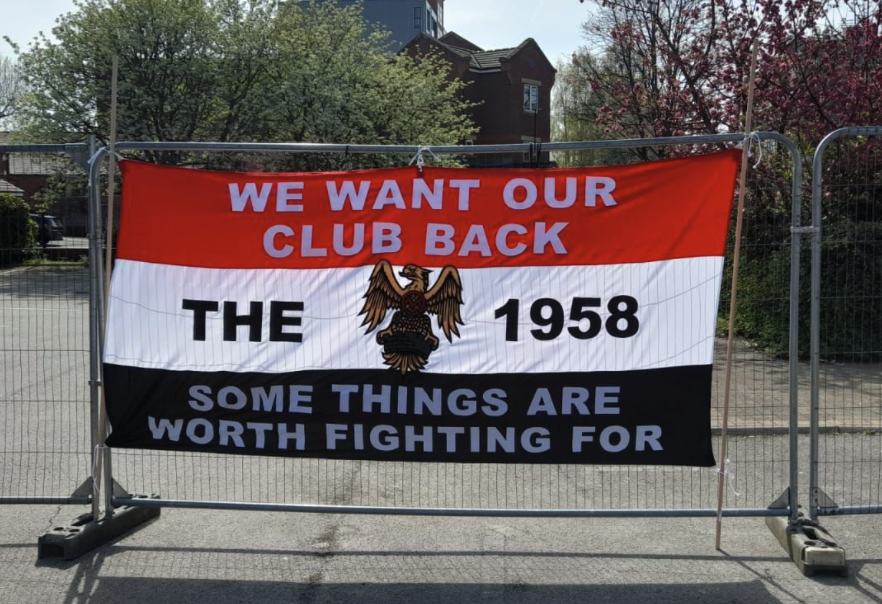 PLEASE SEE BELOW FOR SOME IMPORTANT CHANGES AND UPDATES FOR TOMORROW.
Meet OUTSIDE the tollgate ready to March at 7pm.
We are expecting massive numbers. Not all fans with tickets will get into the pub. We need to stress, be respectful. They have a limit on numbers. That's why we urge fans to gather outside closer to 6:30pm.
Instructions:
We will line up the 58 flag and new banner outside from 6:30
Please assemble behind this.
We march at 7pm
Route: Talbot Road, Warwick Road then Old Trafford (please see route image below)
We congregate at the Trinity (Please be respectful of the Trinity, we will not tolerate draping scarfs or any climbing)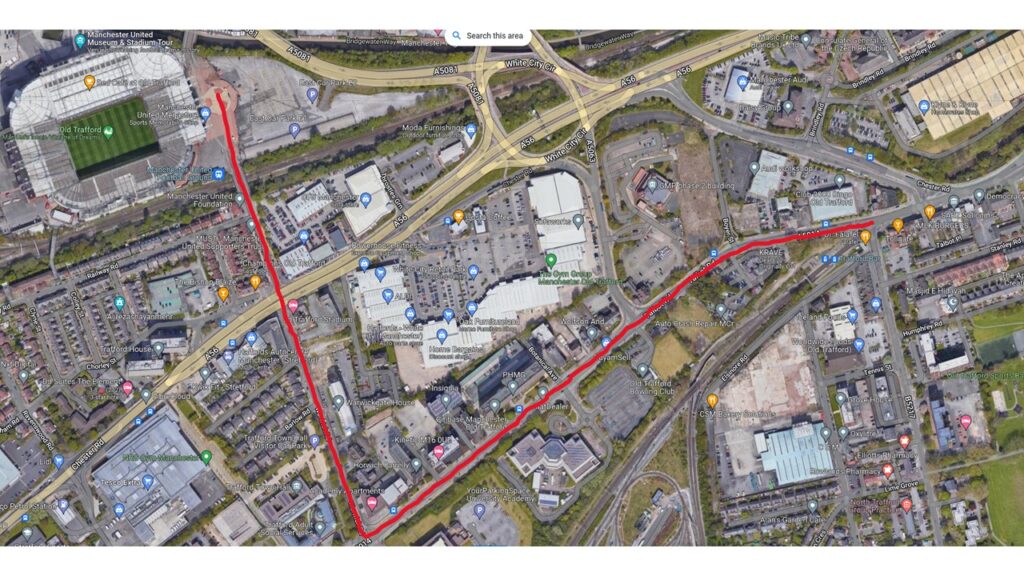 The Tollgate will only allow fans with tickets into the pub. That's the law on matchdays.
No flares or smoke bombs in the pub grounds and do not try and jump the fencing.
Respect the staff, the pub and it's grounds.
Most of all respect each other.
Bring the heat, bring the noise, bring the passion.
Keep it legal, keep it peaceful and look after each other.
Keep believing 🇾🇪