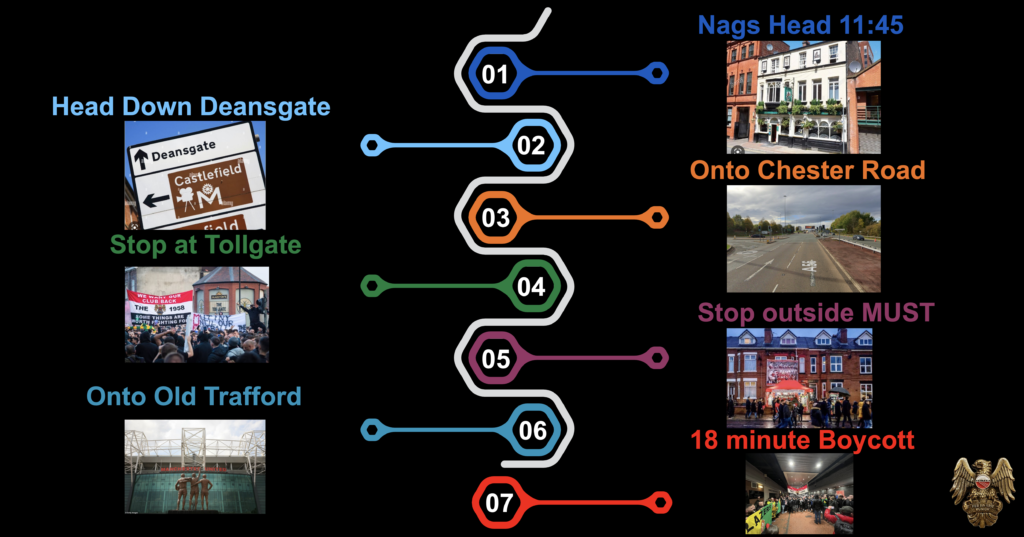 PROTEST DETAILS FOR VILLA
The message is clear.
📢FULL SALE ONLY!📢
This is symbolic. It's a nod to all Reds, past, present, future and those sadly no longer with us. Those who have battled against this ownership from the start and those joining the fight now.
1: We meet at the The Old Nags Head from 11am.
2: We leave at 11:45am.
3: Deansgate, Chester Road, The Tollgate (stop), MUST (stop) then to Old Trafford.
4: We BOYCOTT THE GAME FOR 18 MINUTES! One minute for each year the Glazers have driven our club into the ground.
5: FLAGS & BANNERS all four corners of the ground! No excuses. Get it done!
We don't need to tell you why this is so important.
Further updates through the next week.
Bring the heat, bring the noise, bring the passion.
Lets get our club back together.
For you, For us, For each other.
The 1958🇾🇪