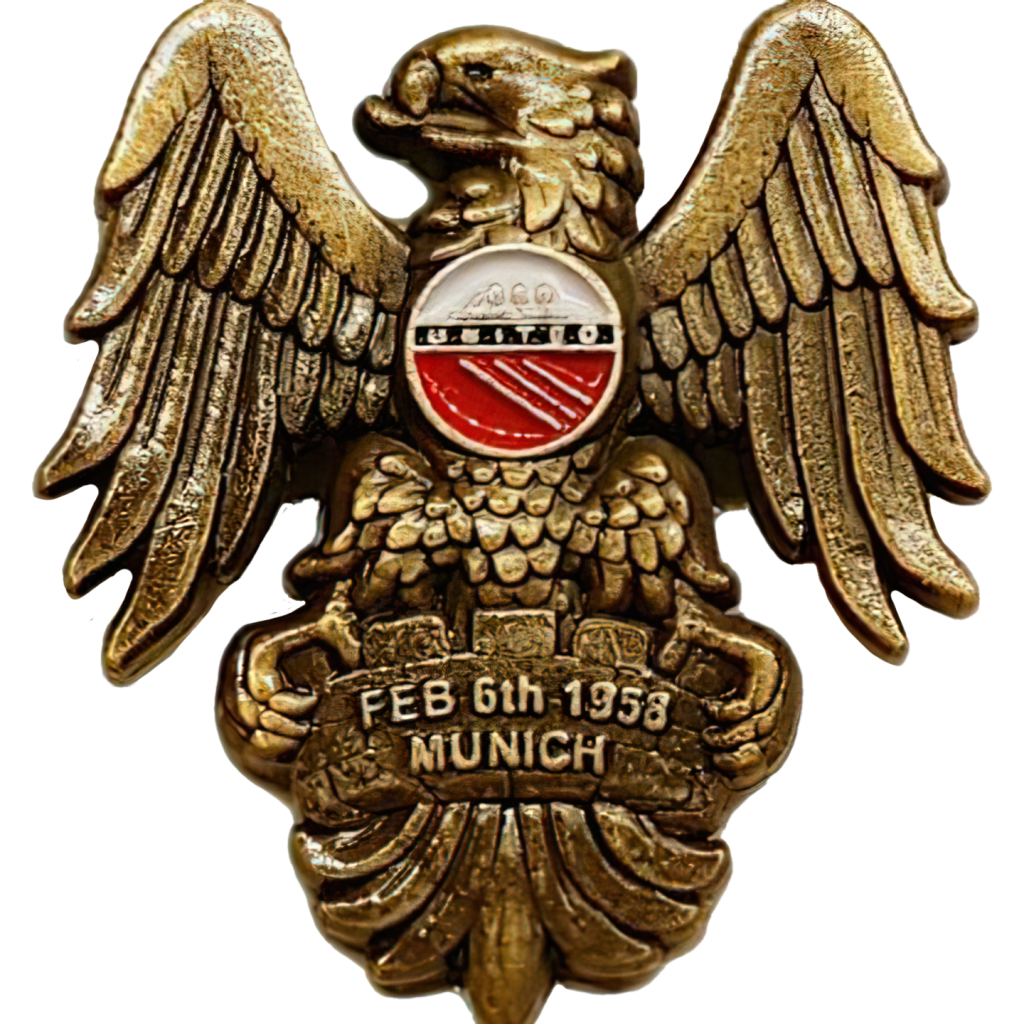 The 1958 have been discussing and developing the next phase of our plans this week and have decided to share some details which also fall into line with many of the questions you, the Manchester United fans have asked us. We have too many factions in our support. People protecting their own slice of whatever perceived pie they think they have. More bothered about how many followers they have, not speaking their mind and keeping everyone happy. When you break it down, this is why every protest and demo has failed since 2005. Some won't get on board with green and gold, won't do this and won't do that. It's pathetic!
We've allowed these leeches to drip the club dry for 17 years, pay their interest on debt using OUR club and flogged like a cheap suit. Then to add insult to injury we still owe £480m of what was originally £575m debt! We cannot believe the best supported club in the world has allowed this. Total madness when you think about it.
The 1958 was setup with some very clear objectives. Clearly the key objective is a change of ownership. We don't care whether you are behind green and gold, red and white or purple and pink. We need ONE voice with ONE goal and ONE mission to achieve ONE outcome. If everyone put their differences aside to do this the Glazers wouldn't stand a chance.
A further development for The 1958 is to announce spokespeople to liaise with various fan groups. You know us and we know you. We will announce who these people will be very soon after some initial meetings. They will be the face and mouthpiece for The 1958 and will be a mark of our credibility. The 1958 will always be in the shadows because we don't want any recognition, followers or likes to detract from our goals.
Once our goals are achieved, we will then just go back to being normal time served generational reds. Supporting the football club, we love. We want nothing else, so we've put that out there for any of these factions who feel threatened by our direct questioning, and request for visibility.
We also wanted to clarify our strategy concerning the protest and beyond. Our approach will be consistent, organised, multi-faceted protests and actions to make our owners as uncomfortable as possible and send a message. Our strategy will be based on PEACEFUL, LEGAL, RELENTLESS and LONG-TERM actions and pressure.
@MUST We will make contact via our nominated ambassadors who will be announced soon. You are either for or against the Glazers. Are you with us? Are you willing to share opinions towards a common goal, a goal we can all get behind?
@TRA The TRA have a membership of around 5000. You have a designated area of the stadium provided to you by the club ownership. One of your key members is now employed by the club, we believe this to be a conflict of interests. We would be interested to know your stance and opinion towards the ownership of the club. You are either for or against the Glazers. Are you with us and willing to share opinions towards a common goal, a goal we can all get behind?
If this is met with silence from TRA and M.U.S.T then we understand your stance along with every united fan. No more sitting on the fence.
We have also reached out to worldwide supporters' groups and trusts. More updates on that in future statements. We have had some interesting DM's offering help. We will follow all those up again this week.
Every Manchester United Fan has had enough and never felt more disconnected with our club, it's time to act and all pull together. The goal is clear, everyone knows what this is.
UNITED WE STAND DIVIDED WE FALL!
Some things are worth fighting for…
Join us in that fight.
The 1958 🇾🇪