Brentford 2nd May
PROTEST 7:00PM AT THE TRINITY STATUE UNTIL KICK OFF
73rd MINUTE WALK OUT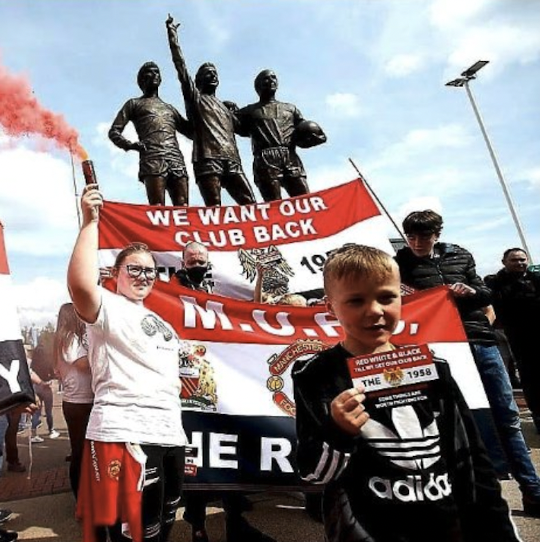 Monday night 7pm, we protest outside the ground. We will meet at the trinity statue and gather to show our disgust towards these parasite owners until kick off. Please respect the statue and what it stands for. We will NOT accept fans climbing up to protest. Please treat with respect.
THEN, 73rd Minute IS the big one…
We urge all United fans to leave their seat on the 73rd minute. One minute for every year these parasites have drained our once great football club. This game will have a worldwide T.V. audience and the message will be powerful. Empty seats impacts the club and it's sponsors as we seen against Chelsea. WE NEED TO DO THIS!
Constant, Relentless, Pressure! THIS WILL BE A BIG STATEMENT.
But most of all we must all protest PEACEFULLY & LEGALLY. Our fans were the perfect example against Norwich and Chelsea. We need to be an example again. This is the key to longevity.
Do NOT forget Avram Glazer comments that "These things always blow over".
We've had changes internally at the club over the last week. We want the real problem gone. The head of the snake 🐍 removed. This time it is different and we will not accept anything less.
So we rally again! Bring your colours, banners, flags and flares 🔥 We need you; we need each other, we need everyone to put aside their differences. We need to be United.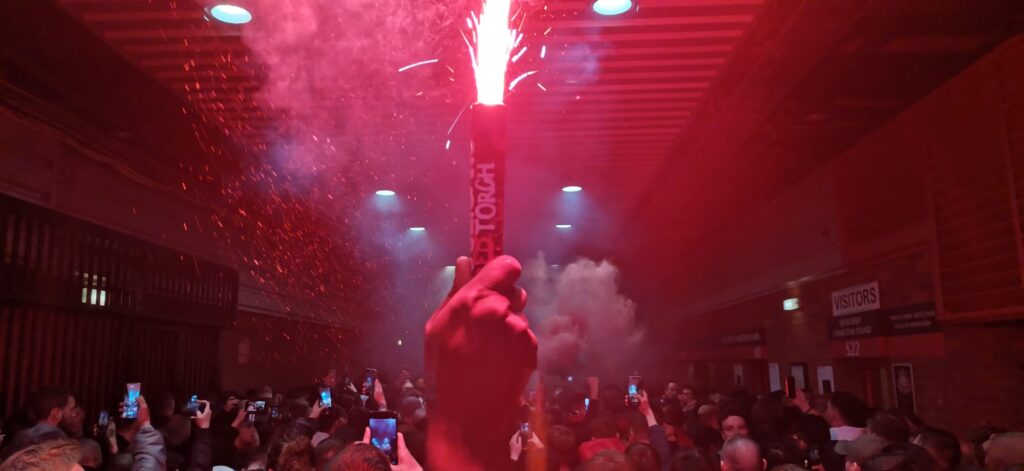 We've had over 10,000 United fans attend over the two protests, and large support inside the stadium. Let's see if we can eclipse that on Monday night. We do this at the request of you, the United fan base. So no excuses. See you Monday Reds!
Red White and Black we want our club back
Some things are worth fighting for…
The 1958 🇾🇪