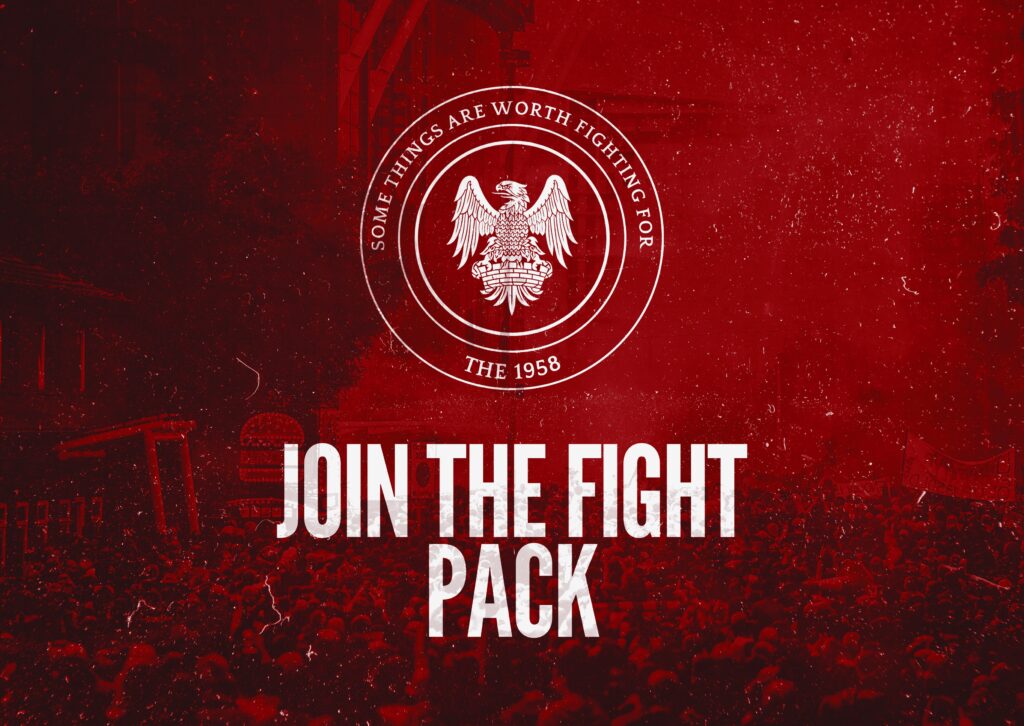 Today the 1958 release the Join the Fight Pack
What is it:
It's a pack full of information for any global non match going fan with instructions and actions on how you can contribute during the lead up to protests, during the protest and afterwards.
There are also other guides to understand how to contribute during our digital campaigns
There is a download link at the bottom of this post to access the PDF
Whats included:
An update of our Anti Glazer Tridents
How to help and get involved on protest days
Social Media chalkboard and how you can influence
How you can contribute to our online targeted campaigns
How to support your fellow red. We call for Unity and understanding. Let's heal our fanbase.
We have always said that everyone has a part to play in this fight. No matter how small or insignificant we all may feel on our own.
We need you. You need us. We all need each other.
Lets get our club back together