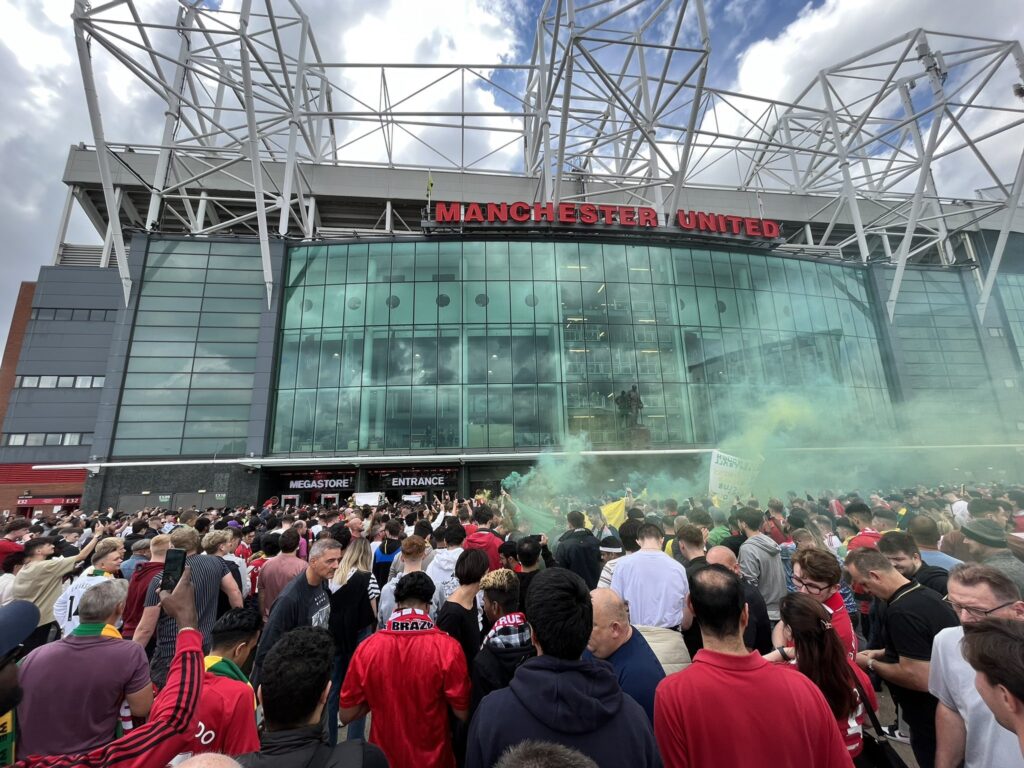 Thousands protested outside the Trinity prior to the Arsenal game in a different type of protest. We invited banners and flags to be displayed outside and then to take them inside the ground to continue the protest.
The megastore was closed from 3pm onwards.
Whilst thousands did protest its clear, as we have mentioned previously, that we have a lot of work to do educating some of our fanbase and also in ways to get the message out to those that do not visit Old Trafford regularly. This is a sizeable percentage of any match going crowd and we need to tap into this with realistic expectations.
The protest was once again extremely successful and we thank all fans that stood with us outside and also took the heat into Old Trafford.
Its also extremely disappointing and frustrating that Sky continue to dampen down the noise inside the stadium that is clearly audible (and visible in this game) against our ownership. We warned about this on our previous posts about the club doctoring audio with the Casemiro unveiling and also Sky and their lack of coverage given to the protests outside the ground and then clearly undergoing nefarious activities with the audio during the game.
Now this is obvious to everybody else also. Anybody who was in Old Trafford yesterday will tell you this isn't anywhere close to a true reflection of the fans inside and outside the ground.
The protests did not just take place at Old Trafford. Massive respect once again to our brothers and sisters at MUSC Mumbai. We all play our part in whatever way we can.
In addition to Sky and other media censorship we are also seeing the club clamping down and going out of their way to ensure any excuse to remove anti Glazer sentiment from inside the ground is taken. This is clearly visible on the Glazer Out 1958 banner on the video below.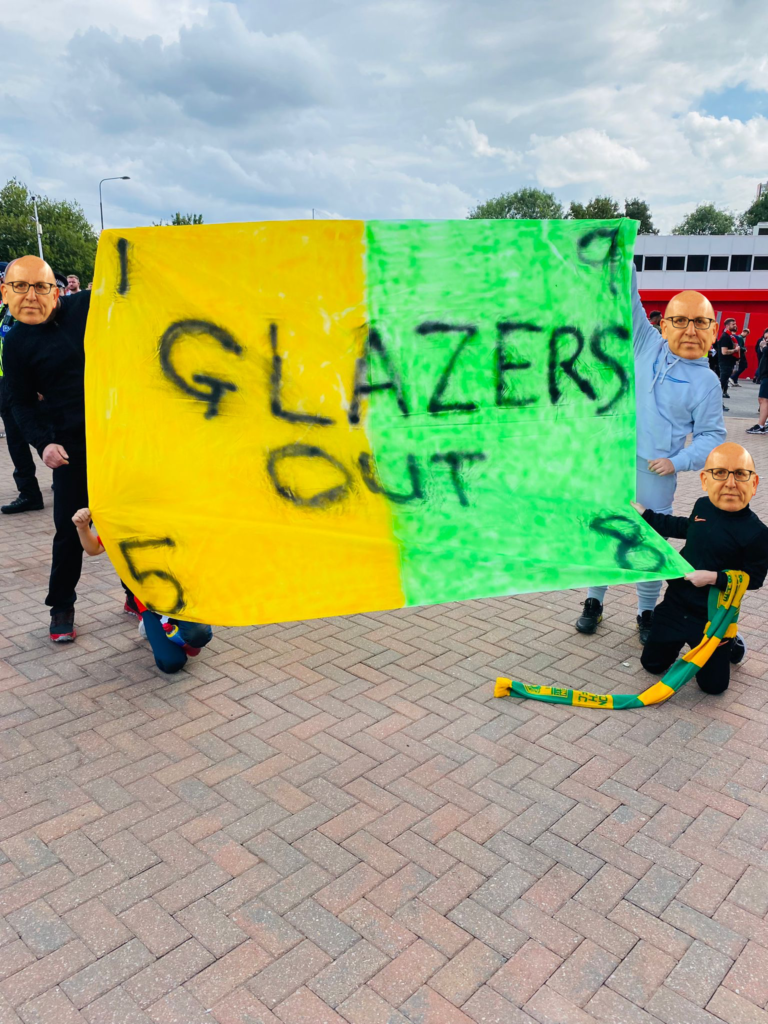 It is also clear with the audio in the above video the lengths that Sky are taking to ensure that the true feelings of the fans are not being broadcast to our global fanbase. We fully intend to get to the bottom of this and also are disgusted at the censorship that is being taken across all forms of media. That includes Sky, certain elements of the press (yes we know who you are and you know who you are).
Expect more on this tomorrow from us and what we plan to do about this.
The truth will always reveal itself so keep fighting alongside us to remove this horrible family, with questionable morals from our club.
We will not be silenced. We will not be censored. We will not give up.
Let's stay United we are all in this together.
The 1958 🇾🇪
Below is a gallery of a few banners that were sent to us, some visible inside the ground.