Please see below for specific details for the protest for the Brighton game next Sunday. We never had any plans to arrange a protest at the friendly game that took place today. Just one look at the megastore today should have told you why.

Starting Point:
Meet at the BBC Dock Yard forecourt from 11am onwards (there are bars and food vendors there whilst we gather). MediaCity, Dock House, The Quays, Salford M50 2LH

We set off marching at 12 noon
Please note the revised timings to allow for any delays and young and old to participate

NOTE: Everyone stay behind the 50ft and 1958 banner. This is will be the cue to march. Do not set off until then.
Route:
Head past the Botanist and Alchemist over to the Lowry and across the Millennium Bridge straight.
Turn left along the Quays until the crossing over the tram lines.
Cross the tram lines straight to Trafford Wharf Road.
Stay on Trafford Wharf Road until it meets Sir Alex Ferguson Way.
Down Sir Alex Ferguson Way and cross Wharfside at Hotel Football.
Regroup at the Old Trafford Forecourt.
Then onto the Munich Tunnel.
Below is a graphical representation of the route.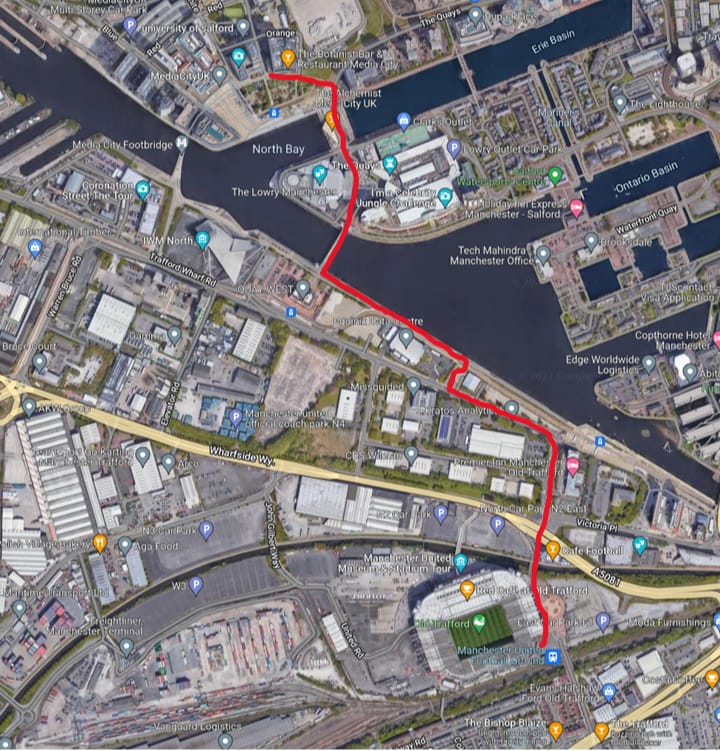 The Glazers are unfit and improper owners. We have shown this over the summer with our digital campaign and revealing other confirmed information about exactly the type of family they are.
We will always support the club. We will always support the manager. We will always rise up against the current owners and any puppet hierarchy they appoint.
REMEMBER: Please be legal and peaceful and look after each other.
Join us, stand with us, unite with us to make a stand for what is right.
Our club's future is our only motivation.
Some things are worth fighting for 🇾🇪